Picture this – you wake up to your hot cuppa amidst the lush green fields of Goa far away from the hustle and bustle of the city – just you, your loved one, and some quiet time by your private pool deck, not too far away from the beach. If buying that holiday/second home in Goa is one of those dreams you cherish, you're probably already looking out for options. And one of the common dilemmas that must have crossed your mind is whether you should invest in a ready-to-move-in or an under-construction property for sale in Goa.
When it comes to buying that perfect dream home, you're not wrong to hesitate while you're still weighing out the pros and cons. But the truth is that despite the general skepticism, if you have time on your side and if you make informed choices, buying an under-construction villa or apartment in Goa could be one of the best decisions you could make. Here are a few reasons why.
Lower Cost
This one's a bit of a no-brainer. Any under-construction property for sale in Goa (or, pretty much anywhere for that matter) is going to cost you less than a ready-to-move-in property, for the simple reason that time is money.
Now, if you have time on your side then it's definitely a great trade-off you should consider, for at the end of the day, what you're investing that time in, is a higher return on investment. Which brings us to the next point.

Higher Appreciation & Returns
The value of your currently under-construction property is always going to be much higher once it's ready. Now, you can go further by being smart and doing a little research on the location in order to anticipate how developed or exclusive the area would be in the following years. If your speculations are on point, the price appreciation and resale value of your would-be holiday/second home would be an exponential one!
Even if you aren't looking to sell, by the time your holiday/second home is ready, the value of your property in Goa would be much higher, and you will have saved a huge amount by buying it while it was under construction.
Payment Flexibility
While we are still on the point of finance, another thing that is in your favour is that buying an under-construction property for sale usually comes with payment flexibility.
You're looking at about maybe just a 10 to 15 percent initial booking installment followed by EMIs or another similar kind of payment installment plan over the course of the construction. This would depend on the construction plan offered by the real estate developer of your choice, which would be another determining factor when you're looking for a place to invest.
RERA on Your Side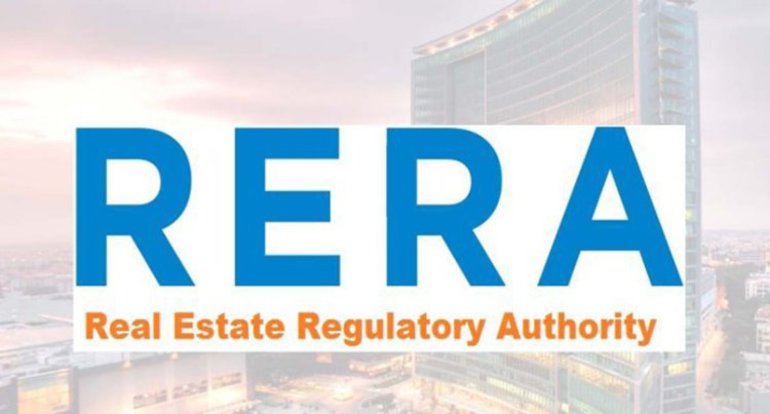 It's not just payments, but the government is on your side too! Thanks to buyer-friendly policies and the implementation of the Real Estate (Regulation and Development) Act (RERA), you as a buyer are now assured of greater transparency and compliance from developers.
Goa is one such state where RERA rules apply since 2017. This means that you can be confident about a timely delivery as long as you confirm that the project you are planning on investing in is a RERA registered project, which is again something you can find information about online.
How to rule out the cons of buying an under-construction property for sale in Goa?
When it comes to buying an under-construction property in Goa, there are bound to be some perceived cons that make most people shy away from such an investment. Some of these are untimely delivery, disputes related to site or construction, and the disparity in the quality of the promised and delivered property.
While it would be prudent to anticipate issues that could crop up, it would be wiser to rule them out completely by doing a background check on the real estate developers you are planning to buy from. And the safest thing you could do is to buy from one of the renowned real estate developers in Goa like Ashray.
Not only have we been around since 1995, but we are also known for the smooth and legally-binding paperwork as well as for the on-time deliveries we offer when it comes to our projects of luxury villas and apartments for sale in Goa.
Going beyond just construction, we also help our homeowners with other services such as rental management, concierge services, project management, to name a few. This means that you don't have to worry about the upkeep of your dream luxury home in Goa while you're away. And if you're hoping to get those high returns on your investment by renting it out, we can help you take care of that too.
So if you're ready to streamline your hunt for that perfect dream villa or apartment for sale in Goa, head to our projects for details on what we have to offer or find out more about us here.